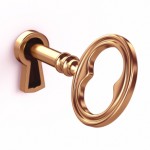 SOUL OF SELLING STEP #3: Create your Speaking Bank.
Your Speaking Bank guarantees that every word you say is riveting, and that you are never at a loss for words.
WHAT IS A SPEAKING BANK?
A Speaking Bank is a collection of clear, engaging talking points that give people all the information they need to buy, and the inspiration to do so.
It is divided into bite-size pieces of various lengths for various occasions—elevator speech, social occasion, or business meeting.
Your Speaking Bank is a treasure chest brimming with jewel-like words, phrases and descriptions. You slowly open the lid, and people lean in to see the sparkle—the value, and the ways that you can help them heal pain, get what they want, or make their lives richer.
WHAT DOES IT DO?
Does your Speaking Bank contain all the words that will ever pass between you and your customers? No. It simply engages people. It draws them in so that they want to hear more.
It opens the door to a deeper, more specific conversation about your product or service. Each Speaking Bank "presentation"— whether it is a sentence, a paragraph, or a page long—is designed to:
Gather information into pithy, persuasive sound bites.
Galvanize people to want more.
Give them confidence in you.
THE 6 KEYS TO A POWERFUL SPEAKING BANK
Each "presentation" contains 6 key elements:
1. Big Vision: Your opening statement paints a broad picture of your offer and why it is terrific. Within this Big Vision, everyone can find their own specific value. "This is a dream car" might mean "inexpensive" to one person, or "small and easy to park" to another, or "great gas mileage" to another.
2. Features: Features are what is so about your offer—specifications, qualities and characteristics. Tablet v. smartphone. Gas v. electric stove. "This vacation package is five days and four nights at a five-star Waikiki hotel, rental car included."
3. Benefits: Benefits are what is good about your offer. What specific value do you offer? What needs do you fulfill? Why should they buy from you, rather than from someone else? What is unique? "Even though this shirt looks and feels like silk, you can just wash it and stick it in the dryer."
4. Examples of the value: "One of our clients just asked us to check over her tax return, and we saved her $876."
5. Applications: "Our service offers both individual coaching for executives and training for managers."
6. Cost. You may not talk about cost until late in your sales conversation, but you need to include it in your Speaking Bank. It's easy to get squirrelly around money. Even if you don't mention cost in your first sound bite, it's a good idea to practice (in the mirror) saying what your product or service costs. "Your investment for one consulting session is $200."
THE RIGHT WORDS FOR THE RIGHT TIME
Exercises in The Soul of Selling guide you step-by-step through creating each part of your Speaking Bank—so that you always know exactly what to say and how to say it.
This is the third in a series on the 6 Soul of Selling steps. Check out:
Soul of Selling Step #1
Soul of Selling Step #2
What did you discover in creating your Speaking Bank?