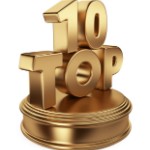 Soul of Selling Step 5: Conduct the Honoring Sales Conversation.
Ever wonder how to begin a sales conversation? Move it along to the next level? Close it with grace and aplomb?
Sales conversations are the Challenge/Opportunity paradigm on steroids. The Soul of Selling's Honoring Sales Conversation guides you step-by-step through this unique process.
THE HONORING SALES CONVERSATION
This conversation gives you the 10 essential points or touchstones to make sure you:
Create and keep a warm, appreciative connection with people.
Speak in an inspiring way about your offer.
Hear what they need to say before they can buy.
Close the sale in a way that makes both of you feel like winners—whether or not they buy!
THE TOP 10 POINTS
[Read more…]