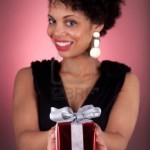 We need both "happy" and "successful." "Happy" without "successful" may be fun, but we can't count on it to pay the rent. "Successful" without "happy" is a recipe for burnout and grimness. People often think that combining "happy" and "successful" is like patting your head and rubbing your stomach—but actually, it's the simplest thing in the world.
THE 5 SIMPLE "TO DO'S"
You just need to do 5 things. They may seem big at first, but they are very simple if you break them down and do them systematically. The Soul of Selling gives you step-by-step exercises that lead you through these 5 items. If you simply answer the questions in the exercises, you will have done all 5 "happy and successful" steps.
1. Free yourself from fear and negative thinking. This is the most important step. It liberates you from thoughts like: "Selling is sleazy and manipulative.  I don't know how to do it, and I don't even want to know.  I shouldn't have to do it. People should come to me.  Nobody is going to want what I offer."
2. Tap into your personal passion. [Read more…]