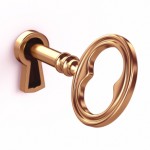 SOUL OF SELLING STEP #3: Create your Speaking Bank.
Your Speaking Bank guarantees that every word you say is riveting, and that you are never at a loss for words.
WHAT IS A SPEAKING BANK?
A Speaking Bank is a collection of clear, engaging talking points that give people all the information they need to buy, and the inspiration to do so.
It is divided into bite-size pieces of various lengths for various occasions—elevator speech, social occasion, or business meeting. [Read more…]