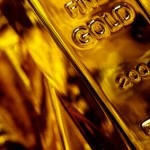 Soul of Selling Step 4: Promise your result.
When I say the words "sales promise" in workshops, half the audience stops breathing. Making a sales promise can be uncomfortable. But it can also turn us into forces of nature and make our word golden, if we do it the right way.
"I thought I did better without promises, because I felt more relaxed," Ellen told me. "Now I love making promises because they keep me steady. I'd be anxious without them."
WHAT A SOUL OF SELLING PROMISE DOES
Soul of Selling promises work for you, rather than against you. They are are:
Crafted so that you win, every time
Truing mechanisms that generate support, direction, and strength—not stress, grief, and threats
Guarantees for success that keep you on track, moving forward in exactly the direction you want to go
HOW TO CRAFT A SOUL OF SELLING PROMISE 
Soul of Selling promises have 5 essential elements. They are:
1. Authentic. The promise is yours, not something forced on you from outside. Create a promise you can own. If you have company quotas that you can't own, talk with your boss about setting a different goal for which you can be 100% responsible.
2. Doable. Don't promise the world. Start small and build. Promise less and deliver more.
3. For sales results, not effort. Promising to call for three hours, or to call 30 people, mean nothing. Promising three sales means everything.
4. For specific numbers. You might promise 3 new clients, $50,000 in sales, 4 travel packages, or 2 properties. When you are that specific, you can track how you are doing and see whether or not you need to make corrections.
5. Defined by dates. "Three new clients" doesn't mean much unless there is a date attached. Over the next week? Month? Year? Decade? This gives your promise an "end date" and is another way to check whether or not you are on track.
PROMISES THAT WORK—AND SOME THAT DON'T
Here are some promises that do NOT contain these five elements:
"I want 2 new clients." By when? How do you know if you need to change tactics to keep your promise?
"I'll double my income in three weeks." It might be possible, but it may not be likely.
"I'll call all day Saturday?" So? If you don't make any sales, what is the point?
Here are some promises that do work:
"I'll sell two training programs by February 12." (for a specific sales result, by a certain time)
"I'll sell three cars by March 30."
"I'll have four new clients by April 15."
HOW PROMISES MAKE YOU FREE
When you promise your results no matter what, it sounds scary—but most people find that it actually relieves the stress. You know you'll make your goal. It's not a matter of if, but how.  I stopped smoking on August 16, 1988. That was my "Quit Date" in a rigorous stop-smoking program. I knew that I would never have another cigarette after that date.
That was an enormous relief. I no longer had to entertain the question, "Will I, or will I not, smoke?" The only question was, "How will I deal with the discomfort of not smoking?" Chewing gum? Walking around the block? Playing with the kitty?  Regardless, I would be a non-smoker from that day forward. My word was golden, and that was worth everything.
QUICK FIXES FOR PROMISE PROBLEMS  
If the date on your promise is creeping up on you and you aren't close to your goal, try these 4 fixes:
1. Stop the music. When I'm struggling, complaining, being dramatic, or giving reasons why I might not keep my promise, I know something is out of kilter. I stop whatever I'm doing and take a deep breath. Then I write down all my squirrelly thoughts so that I can let go of them.
2. Choose grace under pressure. Being a person whose word is golden and who keeps her promises generates enormous self-esteem. Knowing that you are someone who can keep going when the going gets challenging makes you a force of nature.
3. Ask, "What am I missing here?" Are you not doing something that might work? Do you need to re-do any of the previous Soul of Selling steps? Contact a different group of people?
4. "Nike" your promise. Just keep moving ahead, using as guides the "Dessert Tray Method" described in my post on "How To Make Selling As Good as Chocolate" and the exercises in The Soul of Selling.
All of these "fixes" begin with shifting our attention from complaint to contribution, from drama to dreams, from struggle to service, and from reasons to results. A person who can do that can do anything.
HOW DO YOU GUARANTEE YOUR SALES PROMISES? Leave your comments here.
Check out previous posts on:
Soul of Selling Step 1: Put down your baggage and fix what you can.
Soul of Selling Step 2: Pinpoint your passions.
Soul of Selling Step 3: Create your Speaking Bank.