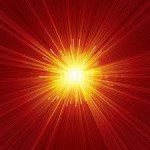 I always tell people that I created the Soul of Selling system to shape myself into the person I'd always wanted to be. That person was far more generous, compassionate, loving, and powerful than I was—so I designed a system in which you could only access power by demonstrating those qualities.
In other words, selling words, you guaranteed your numbers (power)—and in order to keep going until you got those numbers, you had to be generous, compassionate, and loving.  I'm not saying I totally embody those qualities today, but I'm way ahead of where I would have been without the Soul of Selling!
SUBTRACTION
The more I see of selling and of life, the more I realize that selling is a metaphor for life—and that who we are as sellers both reflects and affects who we are in "regular" life.
Selling is life on steroids, so how we shape ourselves as sellers influences who we become as people. Here are some things people have said about why they have trouble selling:
I don't think I'm worthy of success.
I'm afraid of failing, so I don't give my all.
I don't want to be the adult, the one in charge of behaving themselves.
I procrastinate, and put everything off until the last minute.
I drive myself too fast, and then don't have as much fun.
I start out well, but then lose steam and don't know how to re-energize myself.
Obviously, these conditions affect their lives as well as their sales results. Simply knowing that we have these limiting habits or beliefs can help us start to let go of them. The first step is putting those thoughts outside ourselves, so that we can observe them and be on the lookout for them.
ADDITION
Once we see the thoughts and conditions that are holding us back, making us less the people we want to be, we can do something about it. One "fix" is simply knowing what they are. Next, we can write about the people we want to become and the qualities we want to encourage in ourselves.
Here are some "additions" people have challenged themselves to embody:
I want to be a powerful person who says what they will do, and does it without a lot of drama or effort.
I want to be a person who genuinely likes and want to serve people, and to whom people look for support and guidance.
I want to be someone who sees the best in everyone, and around whom people just feel good.
It's not magic, and it doesn't always happen overnight, but putting some attention on who we want to be, and some energy into becoming that person, puts us ahead of the game—and makes the game, selling, and life more fun.