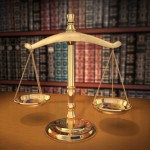 Your sales conversation is going well–and then you hear those two little words: "Yeah, but…" Usually followed by: "I don't have the money" or "I don't have the time."
What do you do? Yell, "Liar, liar, pants on fire!?" Give up, hang up, or turn away? Offer them a dollar from your wallet?
Of course not. This is not the end of the sales conversation. It's the beginning of a new conversation that can be even more productive, and probably more profitable, than one without "objections."
LET THE DISSOLVING BEGIN!
Try these 3 steps to dissolve the "Yeah, buts" and keep a warm, open connection with your potential customers:
Keep breathing. Don't take it personally if they don't jump at what you offer. Remember the Soul of Selling principles: Honor yourself, honor others, and honor what you offer.
Make sure they know that you've heard their concerns, but don't necessarily swallow everything they say whole. Give them a chance to find their way to "yes."
Use The Scale. Invite them to place the benefit(s) they want from working with you on one side of an imaginary "scales of justice," and their concern(s) on the other side. Then simply ask them which side is heavier, which is more important to them.
WHY IT WORKS
This takes the pressure off you–and off them! They can simply tell you what they see. The two of you are united in a common purpose: You both want them to make a clear, authentic choice.
If they say no, remember the Soul of Selling suggestion to respect and appreciate everyone with whom you speak–whether or not they buy. Let them go with a smile.
If they say yes, they'll love you even more for coaching them to genuine clarity.
Have you tried anything like this? What happened?