Do you have someone on your list who: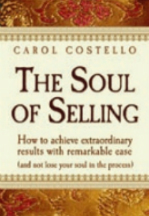 Wants to sell in a more relaxed, fun, and productive way?
Has children they want to "sell" on vegetables, homework, or bedtime?
Is looking for a job or promotion?
Has a vision or dream they want to make real?
40% HOLIDAY DISCOUNT ON SOUL OF SELLING
Through Dec. 31, 2012, I'm offering a 40% discount on autographed copies of THE SOUL OF SELLING . $16.00 to  $9.60.
Click on the wreath to get your discount!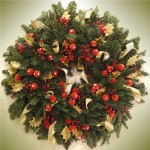 The most precious gifts we can give people are our attention, our caring, and our faith in them. What people really want is to be seen and honored for who they are, and to be supported in being their highest selves.
Happy holidays!
Carol