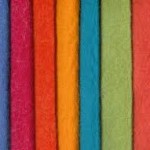 There's no shortage of information out there about how to construct the "perfect" sales presentations—whether in person, on the phone, or online. I find a lot of this material depressing, because it seems increasingly geared to boxing clients into a corner where they feel stupid or look downright recalcitrant if they don't buy.
My own opinions about how to construct and deliver a sales presentation that serves people are included in The Soul of Selling's Step #3, Create Your Speaking Bank, and Step #6, Conduct the 10-Touchstone Honoring Sales Conversation.
Today, I want to talk about something much more fundamental: How to be with your potential client or customer while you have that conversation, either in person or on the phone. I find that people are most likely to want more when I remember these eight guidelines:
1. FOCUS YOUR ATTENTION ON THE OTHER PERSON.
We all start out intending to do this, but occasionally our attention drifts back into thoughts like, "How am I doing? Am I doing it right? Where am I in the Speaking Bank? What should I say next? What does he or she think of me?" If this happens, just notice the thought, let it go, and bring yourself back to the other person—just as you might in meditation. This guideline is actually as much for you as for others. We all know that the best cure for stage fright is to throw your attention out to the audience. Concentrate on contributing to your potential client, and you'll forget to worry about how you are doing.
2. LISTEN WITH MORE THAN YOUR EARS.
If you are with people physically, pay attention to body language, facial expressions, and other clues. If you're on the phone, feel into the energy. Are they closing down? Tread softly for a while, or ask them a question. When you're aware of how they are responding, you're in a position to make course corrections.
3. CALL FORTH YOUR OWN ENTHUSIASM.
Let your inspiration about your product or service live within you. Call it up, and speak from that place.  Let people ride your energy, and get enthusiastic with you.
4. LEARN TO PAT YOUR HEAD AND RUB YOUR STOMACH.
Wait! Should you be listening to them with more than your ears or calling forth your own enthusiasm? Both! Think back to the first time you tried this trick, and how little time it took to go from total fumbling, to mastery. It's the same here. You're balancing two easy, enjoyable things.
5. MAKE COURSE CORRECTIONS.
When you ride a bike or fly from San Francisco to New York, you're almost never going in a straight line. Selling, too, is all about course correction. You're alert to people's reactions and sensitive to whether they need you to step forward, or to step back a little. You can modulate the conversation with your tone of voice and your manner, always creating an environment in which people feel more comfortable, more relaxed about listening to you and responding truthfully.
6. DO WHAT WORKS FOR THEM.
Remember, it's their show—not ours. They are the stars, and the attention is on them. If  they don't move as quickly as you do mentally, slow down. If they want to move more quickly, speed up. Stay centered in yourself and serve your product well, but make the style of your presentation work for your clients—whether or not that style is your first choice.
7. WHEN IN DOUBT, TELL THE TRUTH.
Sometimes conversations become baffling—in sales and in life. When I just can't figure out what's going on, what people are thinking, or what they need, I've found that the best thing is simply to tell the truth. If I ask a question or two and get monosyllabic answers, and I can't see any other clues, I might ask, "Is this if interest to you?" or "Is this making sense?" or even, "I'm confused. Tell me what you'd like." Of course, I have to be prepared for honest answers. And if all else fails, remember,..
8. IT'S JUST US CHICKENS.
We're all human. We all have our foibles, our acts, our fears, and our greatness. Forget about how you "should" act, and be yourself. People appreciate authenticity more than we can imagine. It gives them permission to be real as well.  Some of my best moments in selling have come when I took off my seller hat and said something like, "You know, it doesn't seem like I'm giving you what you need, and I can't figure out what that is. Can you help me out?" Then, whatever they tell you, just take them at their word.
The bottom line is that you can't go wrong if you honor them, keep your attention on serving them, and tell the truth.