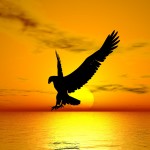 Public speaking may be the most feared human activity, but I bet selling is in the top ten!  Freeing ourselves from selling fear and negative thinking is the foundation of learning to enjoy and succeed at selling.
THE BIG 5
Last week I posted the only 5 things we need to be happy and successful sellers:
Free yourself from fear and negative thinking.
Tap into your personal passion.
Create your Speaking Bank.
Make sales promises you can guarantee.
Master the 10-point Honoring Sales Conversation.
This week, we focus on #1.
FREEDOM FROM WHAT?
Fear and negative thinking about selling takes many forms. The voices can be shouts or whispers, angry or shameful, covert or overt. Negativity has a million ways of expressing itself. Here are just a few of the most common:
Selling is sleazy and manipulative.
I don't know how to do it, and I don't even want to know.
I shouldn't have to do it. People should come to me.
Nobody is going to want what I offer.
I don't want to be rejected.
I'll make a fool of myself.
When we talk to potential buyers with all this rattling around in our minds, selling rarely ends well. [Read more…]