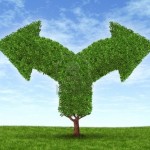 Selling ourselves is the #1 selling challenge for most of us. Those words have gotten all mixed up with being pushy, self-centered, egotistical, arrogant, and offensive.  That makes it tough, especially for business owners and solo-preneurs.
THE "SELLING YOURSELF" DILEMMA 
We're faced with two opposite dynamics:
We have to sell ourselves every day—to customers, to staff, to the world. We are the brand, and people may buy or not buy based on their impressions of us.
We don't want to be pushy and self-centered. We can't sell ourselves. We won't! We might even prefer gum surgery!
The Dilemma is: We have to, but we can't.
MY "SELLING MYSELF" EPIPHANY
After a wobbly start in selling, I figured out the Soul of Selling system and actually became a whiz kid—selling for other people.  But when I started my own book doctoring business, I found I couldn't sell my way out of a paper bag! [Read more…]